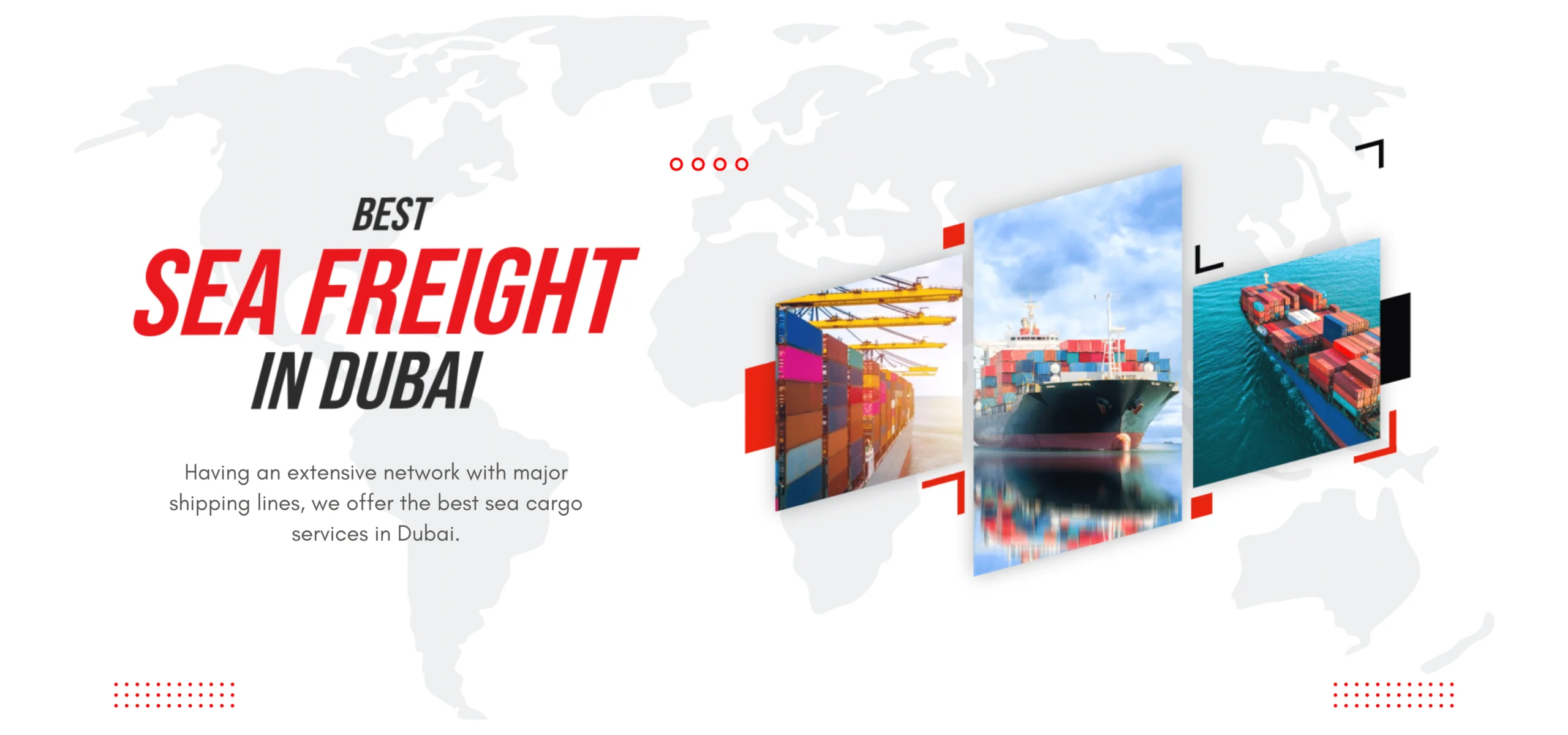 Providing Full Range Of Transportation Worldwide.
Why Our Team Leads the Field
Our team comprises of seasoned people in the cargo and courier industry with efficient networks spanning different destinations. Additionally, since we are backed with state-of-the-art technology and an IT support system, we enable our clients from the beginning to the end of the shipment in real-time. Apart from offering the best sea cargo service in Dubai, we also offer exceptional cargo solutions via air and land at reasonable prices. In case you are also in need of land haulage, customs brokerage services, or cross-trade solutions, you can learn more about our freight forwarder services in Dubai by contacting us today.
We are widely recognized as one of the best Cargo Companies in Dubai with reliable, cost-effective, and flexible solutions. 
Whether you are in need of personal. Commercial, multimodal transportation solutions via air, sea, or land, we will deliver your cargo to the end destination with ease.
Thanks to our tight-knit association with major air freight services in Dubai and renowned shipping lines across the globe, we ensure the best route for your shipments at cost-effective rates. Moreover, we are known for our timely execution and mint-condition shipments.
Best Freight Forwarders in Dubai
As the best freight forwarders in Dubai, we make it a habit to prioritize & offer quality service. Since we have large networks in Dubai and span our services with global networks, we are capable of transporting volatile and fragile shipments in large quantities. Our commitment to unmatched customer service is also a great contributor to our high success rate. Moreover, what distinguishes us from our competitors are the following points: 
We offer dedicated freight forwarding specialists to each client. The specialist is responsible for communicating all essential information and will remain your point of contact till the shipment reaches its destination
A team leader ensures a healthy and professional relationship with the client and renders suitable solutions to their cargo shipments. Irrespective of the mode of transportation i.e. sea, land, or air freight, our services are structured in such a way to offer convenience at cost-effective prices whilst also helping the client gain a profitable outcome in and around Dubai. 
The extent to which our team will go out and help you is endless. For us the client is the king and no matter the size or the nature of your shipment, we are ready to help you every step of the way. You can choose to either get in touch with us on call or via our contact page. We also customize packages based on your requirements. 
We look forward to serving you soon.
Providing Services at Affordable Prices
Our Mission in a Nutshell
Our mission at Portlink is to provide our clients with a range of courier services at affordable prices with the flexibility of customization. We are the best Cargo in Dubai because we take our clients' requirements into consideration without hampering their experience with us. So whether you are looking for door-to-door services, freight forwarders, or unmatched sea cargo solutions, we offer all that and more. You can choose to connect with us via our contact form or give us a call for a more detailed proposal.
We promise to provide you with unmatched cargo services. Since we bank heavily on providing our clients a seamless experience, our staff will be in touch with you at every step of your journey to ensure you experience the best we have to offer. You also have the option of customizing your package, if needed. For more details, contact us today!
Transparent Pricing
Fast, Efficient Delivery
Warehouse Storage
Providing Full Range Of Transportation Worldwide.
Our Freight Forwarding Solutions
Our providers are well equipped to provide door-to-door freight solutions at the best prices and unbeatable time.
Having an extensive network with major shipping lines, we offer the best sea cargo services in Dubai.
Irrespective of the size of your shipment, our team will collect and deliver your cargo to/from your doorstep.
Our team of experts will make sure your cargos are cleared by all customs authority and the necessary documents are procured before shipment.
We try our best to provide the best - the best storage facilities, security, and measures to protect your goods from damage.
Having an extensive network with major shipping lines, we offer the best sea cargo services in Dubai.
Providing Full Range Of Transportation Worldwide.
What You Can Expect From Us
At Portlink, we're a leading provider of integrated logistics services in the Dubai that allows you to expand and grow your business across regions and sectors. We offer a wide range of logistical solutions underpinned by advanced technology and experts who are trained to identify your needs based on previous experiences working with clients just like you.
Keeping our clients at the forefront of our services, it is only acceptable that we provide them with convenient solutions. Here is a list of features you can expect from us in a nutshell;
Safety Tracking: to ensure your shipment is delivered safely and on time, we provide real-time tracking. You won't have to worry about your shipment getting lost at sea, air, or land. 
Early delivery: depending on the package you choose, you can ship your packages to the end destination within 4-7 days. The more urgent the shipment, the faster the shipping.
SMS on arrival: Our team sends out an SMS on delivery or arrival once your package reaches its destination.
Providing Full Range Of Transportation Worldwide.
What You Can Expect From Us
A very reliable partner for shipping items to your loved ones and associates in other countries. quite economical and very professional service.
Prompt and precise delivery. Item delivered in Canada in 7 days. Customer friendly staffs.
Kudos to the service 👍👍👍
The best place for courier articles abroad especially to US & Canada. Easily accessible. Reasonable rate. Congenial atmosphere and people are good.
Great service!! We sent courier to Bahrain, it reached safely within a week. Their packing is really neat and they do it in front of you, so there is no scope of any confusion.