Providing Full Range Of Transportation Worldwide.
The Best Air Cargo in Dubai Since 2010
Portlink is a name that represents unmatched air cargo services in Dubai to different parts of the world. Since air freight is a preferred shipping method among many individuals and businesses for fast turnaround of delivery, we offer special packages to meet your needs. You can choose to go with our standard packages or customize your cargo shipment based on your requirement(s) and in case you need assistance with choosing a great package our team will assist you with the same.
Best Sea Cargo Services Worldwide
Having been in the industry for decades, we have built reliable networks for easy and timely air cargo shipments. We offer high flexibility, modern freight solutions, and multi-modal transportation for delivering your goods to your end destination. Not only do we make it easier for our customers to book air cargo from anywhere but we also provide our services at costs that suit your pocket.  
Best Sea Cargo Services Worldwide
The Benefits of Air Freight
If your utmost concern lies in timely delivery then air freight is what you need. It is indeed the fastest and safest way to ship your goods from one destination to another. It is an ideal choice for customers who deal with large shipments or need quick solutions for their businesses. You can connect with our team to know more about our air freight solutions. Additionally, air freight also offers some other benefits: 
Global Coverage
thanks to air freight, customers can ship their goods to other parts of the world in a jiffy without any restrictions or barriers. We at Portlink offer worldwide Air Cargo at a rate you cannot refuse.
Reliable Services
if reliability is what you seek, air freight is the way to go. We ensure the timely and safe delivery of your goods as scheduled. The entire supply chain of your shipment is closely monitored by our team to ensure you are provided with the best and most reliable services.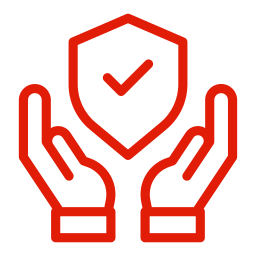 Safe Transit
Our safety levels are arguably the best in the business as the security and safety of the cargo is managed by the staff at the airport whilst our team also overlooks the secure transit of your shipment.
Limits Warehousing
With air freight the requirement for warehousing becomes limited. Since air shipping allows and ensures faster transit, you minimize the need for warehousing for longer periods.
Providing Full Range Of Transportation Worldwide.
Why Choose Portlink for Air Freight Services in Dubai?
There are several air freight companies in Dubai that offer air shipping yet we are the best in the business because we offer unmatched services. Speed, reliability, convenience, cost-effective services, and security – we offer all that and more.
Having been in the industry for over a decade, we streamline all the processes and offer both the option of flexibility and customization for air freight. Because we are a modern-day freight solution provider with a wide network and the latest technology, we offer advanced shipping solutions. Our air cargo services in Dubai are the best you can get!
In a nutshell, we would like you to see what benefits you can avail if you choose Portlink as your shipping solution provider.
Instant Booking

Efficient & economical solutions

Multi-modal transportation

Temperature-controlled shipping

Export and Import clearance

Real-time tracking

Safe handling of cargo

Freight forwarding

Logistics support

Customer support

Import / Export air freight consolidation
Transporting cargo from shipper's warehouse up to the airport of origin
Transportation of cargo from airport upto the warehouse of the client
Door to Door air freight services
Customs clearance
Packing and Crating

We at Portlink take pride in bringing you the best Worldwide Air Cargo. We assure you that with our vast global network and advanced technology, you can track your shipment(s) via our digital platform.